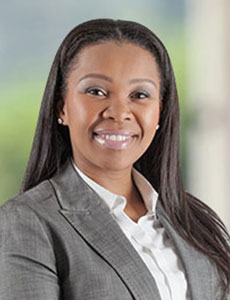 PR & Marketing Manager
Karabo is responsible for Calulo's marketing and public relations activities. Having worked in the public sector as a government communicator at the Department of International Relations and Cooperation (DIRCO) and Government Communications and Information System (GCIS), Karabo brings to Calulo her communications, marketing and project management skills. She has worked within the media space as a media planner and buyer. 
She holds a Bachelor's Degree in Political Science and International Relations from Wits University, a post-graduate diploma in Diplomacy from Unisa, as well as a certificate in Marketing.