Calulo Foundation's focus on skills development programmes is aligned to sustainable income generating initiatives. The skills development model is founded on sectoral analysis which determines the skills training needed in order for the Foundation to establish an appropriate intervention strategy.
The Foundation's Skills Development Strategy/Implementation model entails the following:
Networking and forming partnerships for purposes of sector-specific skills development intervention strategies
Project skills needs assessment and identifying beneficiaries
Advisory services on project skills requirements
Skills development strategic planning sessions and implementation
Monitoring and evaluation of skills development outcomes
Skills Development exit strategy resulting to enterprise development.
Vhukhoni Incentive Programme
The Vukoni Incentive Programme is a bursary and support services initiative funded by the Calulo Investments group, TOSACO, a broad-based black economic empowerment consortium and the Umlambo Foundation. The Vukoni Incentive Programme is underpinned by the common desire to address the skills deficit in the petroleum industry.
Vhukoni's mission is to overcome poverty and disempowerment by providing access to tertiary education for qualifying candidates from impoverished or historically disadvantaged communities who wish to study towards a career in the petroleum and allied services industry. The beneficiaries of this programme are selected based on academic merit and financial need.
The programme provides full financial aid for the period of study, psycho-social support, experiential learning through a mentorship programme, and access to a 12-month learnership or internship at one of the programme's participating partners once recipients have completed their studies.
The Vhukoni Incentive Programme is packaged to provide both academic funding and a range of value-added support services. These are designed to ensure that recipients receive not only the best academic training, but also the opportunity to develop the business and social skills they need to be fulfilled and successful members of society. It is committed to producing qualified professionals with the necessary skills, competencies and leadership abilities to make a vital contribution to the South African economy.
Sibongile Day and Night Care Centre: Disability Caregivers Training
Sibongile Day and Night Care Centre operates in Khayelitsha, in the Western Cape.
The Calulo Foundation is assisting Sibongile Day and Night Care centre with accreditation to become a Disability Caregiving training entity. This initiative has been highly motivated by the need for service in the surrounding communities and the neighbouring townships. There is also a desperate need for a resident physiotherapist within the care centre, and further training and development is therefore being given to one of the caregivers to become a qualified resident physiotherapist. The Calulo Foundation is currently facilitating the process of implementation of these initiatives.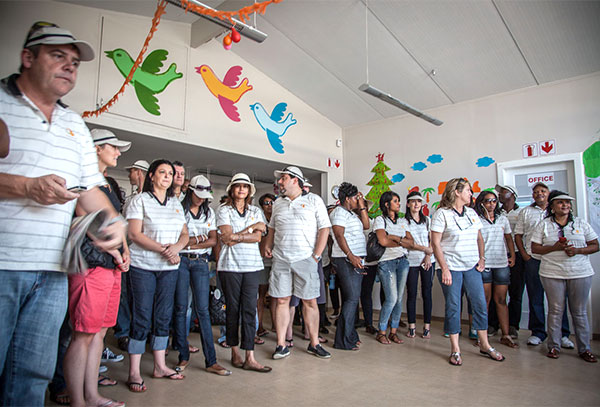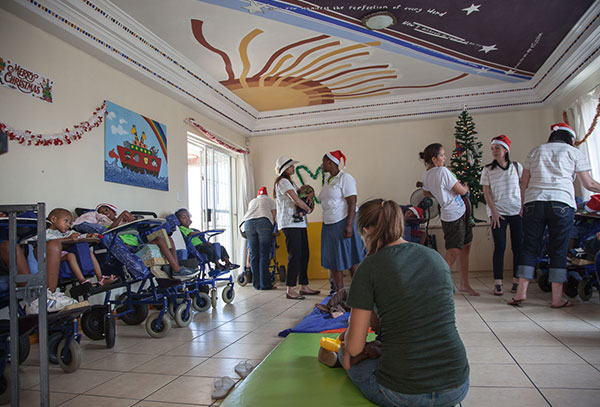 Zandi's Angels Home: Caregivers Training
Zandi's Angels is a Non-Profit Organization situated in Boksburg, in the Gauteng Province.
The Calulo Foundation is currently facilitating the process of accreditation for Zandi's Angels to become an HWSETA Accredited Moderator and Assessor, in order to run a qualified Caregivers training program. The outcome of this program will be an establishment of an income-generating training activity that will contribute effectively towards the sustainability of Zandi's Angels.
In collaboration with Ekurhuleni Municipality, the founder of Zandi's Angels' Mrs Zandi Madlala, is currently undergoing training which will qualify her to establish and run an accredited caregiver's training centre.
House of Resurrection Arts and Crafts Training
House of Resurrection Haven, as an HIV/AIDS orphanage, has through support received from the Calulo Foundation, started a used trye recycling initiative. A skills development program has been initiated, in partnership with the Recycling Economic Development Initiative of South Africa (REDISA), which would equip the project with skills to produce marketable projects. The training program is designed, facilitated and fully sponsored by REDISA.